Sequent Repatterning therapy has been developed specifically to treat those with misophonia.  Developed in the United Kingdom by Chris Pearson and implemented during 2014 the therapy has now become more widely available to those with misophonia since early 2015.
Working closely with Tom Dozier and the Misophonia Treatment Institute (MTI) we are now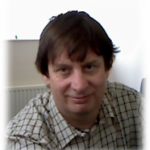 providing therapy to clients in UK, Europe, USA and Australia.  Our team includes six therapists based in UK, one in Spain, one in The Netherlands and another in USA.
Chris Pearson is a Certified Clinical Neuropsychotherapy Practitioner, a member of the Royal Society of Medicine and a board member of Misophonia Institute.  His practice is based at Consilient Therapy in Pontefract, West Yorkshire, UK.
Misophonia Institute is a n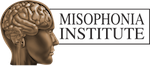 on-profit organisaton committed to promoting awareness of misophonia, research into the condition and its treatment and the training of professionals in the diagnosis, assessment and treatment of the condition.